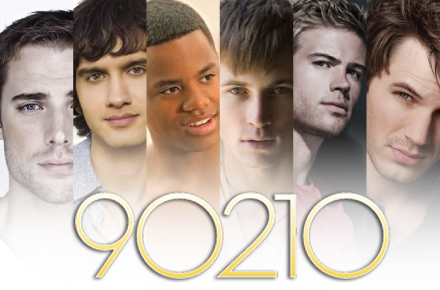 Today is a very sad day, people. By the end of the day we'll have made our last trip to Beverly Hills. That's right, tonight is the last episode of The CW's 90210. No, I know some of you think I'm kidding that I'm in distress over the end of the show, you're wrong! I've seen every episode with the exception of perhaps 2 of The CW's 90210. The main reason? The men! 90210, as with many of The CW's shows, managed to attract some crazy hot men over the years. From Trevor Donovan through guest stars like Stephen Amell and Kellan Lutz, you could count on 90210 to treat its gay fans to an healthy dose of crush-worthy men each season. You can click here to see all the 90210-hunk related posts I've done over the years. Here's a quick goodbye message to a few of the show's hottest characters: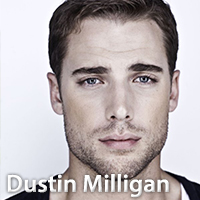 Ethan played by Dustin Milligan 
Well Ethan, we hardly knew you! You were the first man to fall for Annie's lameness and then you fell victim to Liam's hotness and the show simply didn't have room for you. I can't recall a single plot you were involved in over than agonizing over Annie, which really confused me, but I do remember that your aunt was played by Dallas' Linda Gray. You were hot so you deserved more shirtless scenes and a couple more seasons to show off your hotness. (Twitter: @DustinWMilligan)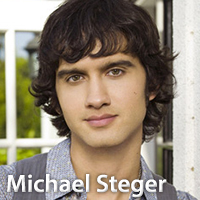 Navid played by Michael Steger
Where to start with you, Navid?! I'm not sure what your lowest point was–falling for tone-deaf Adrianna Tate or turning in your father for having that shady porn studio. Either way you had your hot moments but seemed to know your place as the sidekick and let the other hot guys shine so for that I salute you. (Twitter: @MichaelStegerJr)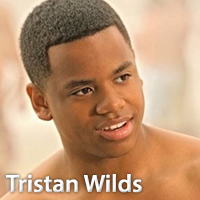 Dixon played by Tristan Wilds
Dixon, you and I had a love/hate relationship, meaning I really enjoyed hating on your character. It's been a long time since I've had the misfortune to see such a dim-witted, selfish, no-sense character monopolize scenes and a show as much as Dixon did. It's probably why I've chosen to pull a Mariah Carey and treat your character like Nicki Minaj, doing my best to act like he never existed despite evidence that says otherwise. (Twitter: @tristanwilds)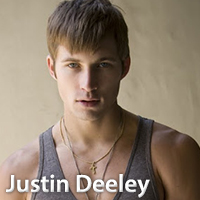 Austin played by Justin Deeley
Oh, Austin, why'd you have to leave the show, WHY?! Your body was the stuff of fantasy and wet dreams and you were a nice mix of cockiness and sexy swagger that always, ahem, perked me up. I never understood why Noami chose that unfortunate geeky kid over you and ya know, if I encountered such dumbness I'd probably leave the scene, too. Your body, abs especially, will be forever missed. See Justin Deeley's Man Crush of the Day feature here. (Twitter: @jdeeley7)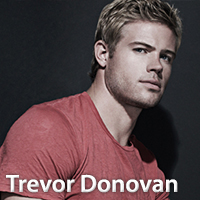 Teddy played by Trevor Donovan
The moment I first saw you come onto the 90210 scene I prayed to the Lord that I'd have a chance with you and you are proof that God exists because your character became the resident gay. Your body is that of a Greek God and heck, I don't care if you looked more like you'd graduated from a 10-year graduate program at Stanford, I was more than willing to suspend belief and reality at the expense of seeing you play a hot, buff, gay tennis player high school student for a couple years. Can I be your Silver and ask you to help make a baby with me? I'm sure it wouldn't come to term but we'd have a helluva time trying! See Trevor's Man Crush of the Day feature here. (Twitter: @TrevDon)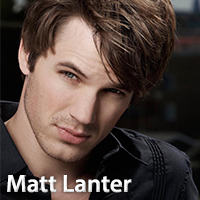 Liam played by Matt Lanter
Oh Liam, you made me feel like a cheap whore because while I totally crushed hard on Teddy every week I mentally cheated on him with you. The fact that you found a reason to go shirtless every episode and your body was always so lean and on point … I just get worked up thinking about it. I do believe you managed to sleep with every one of the 90210 ladies, you always seemed to get played by them and dissed by Annie. All of that made me wonder why you never crossed over to the gay side. Uhm, hello! Why'd you never hook up with Teddy? Y'all would have ruled Beverly Hills! See Matt Lanter's Man Crush of the Day feature here. (Twitter: @MattLanter)

Loading ...
Follow The Man Crush Blog on Twitter | Facebook | Tumblr
Category: man crush